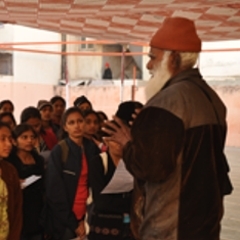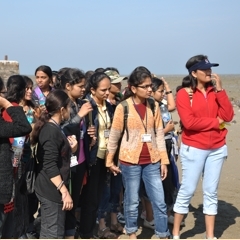 Periodically there are openings for people who would like to work in assisting travellers have a good experience in Jamnagar. Mainly during winter, need arises for persons who enjoy dealing with people and have the following:
Familiarity with travellers needs, understanding of local places, from living or traveling here extensively;
Conversational English and other language skills;
Good interpersonal skills;
First Aid training;
Enthusiasm to travel in and around Jamnagar..

The Outdoors Club conducts weekend trips throughout the year and regular trips to various places of Jamnagar during winter, for bird watching, trekking, coral walking, sailing, island excursions, high seas sailing, etc. New guides typically work for a period of one to two trips at a time. Longer periods are available for guides who have experience with me..

---
Various positions
i periodically need people and trip coordinators for local sighseeing such as bandhani workshop visits, local monumnet visits, etc as well as for outdoors acitivities such as trekking, camping, bird watching, coral walking, diving, and other trips that Jamnagar offers. Requirements vary by trip.. If such work interests you, please send a resume, noting relevant interest..
---
To express interest, please send a resume and cover letter outlining your relevant experience and skills (including languages, and details of any formal training). my address is:

Mustak

Hotel President,

Teen Batti,

Jamnagar - 361 001

(Gujarat ~ India).

If sending eMail:

jamnagar@india.com and in the subject line please write "work"