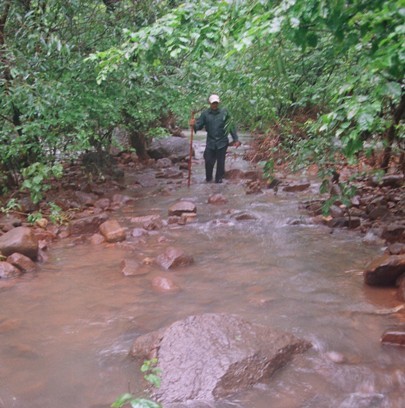 Trek
For easy going, one can always use the trails called "kedi" used by the ethnic tribes (maldharis) of the barda hills.
Generally one can start trekking from the top of the Kileshwar hill from near the temple complex and go down into the valley and into the forest. Taking along a stick in the trek would be a good idea.
During the trek one can find different, butterflies, birds, hyenas, snakes, etc
If one gets the chance to be there in the barda during the Month of Shrawan, then one can join in the wonderful chanting of worshipping Goddess Momai done by the local Maldharis near the temple of Kileshwar Mahadev.
Please respect the sentiments of the local people during the treks