Pirotan Island
Pirotan Island is about 7 nautical miles from Rozi port. Its around 1 hour journey through the beautiful Chejja creek. You have to board the boat from Rozi port (about 25 minutes drive from the Hotel President)
Sailing on the tranquil waters of Chejja creek, taking the curves, with mangroves forest on both sides is a wonderful experience..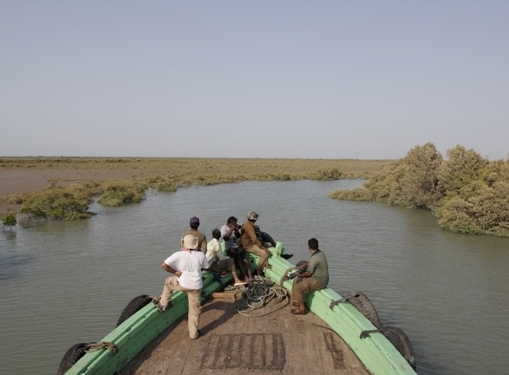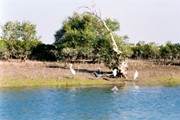 You are sure to see lots of birds also have a chance of spotting playful dolphins, sea turtles, ray fishes..
For access to the Marine National Park, one has to take permissions from the Forest Department, The Customs Department & the Port. In case of foreign tourists additional permission from the Police Department is also needed.
The fact which makes it worth planning a trip beforehand is that, one has to confirm the tide timings, as the boat can reach the pirotan island only when its full tide, the high tide has a 12 hours cycle...ie; if today high tide is at 6AM then next high tide will be at 6PM..
The tide timings keep changing everyday, so please check the tide timings with me, as to which date would be favorable..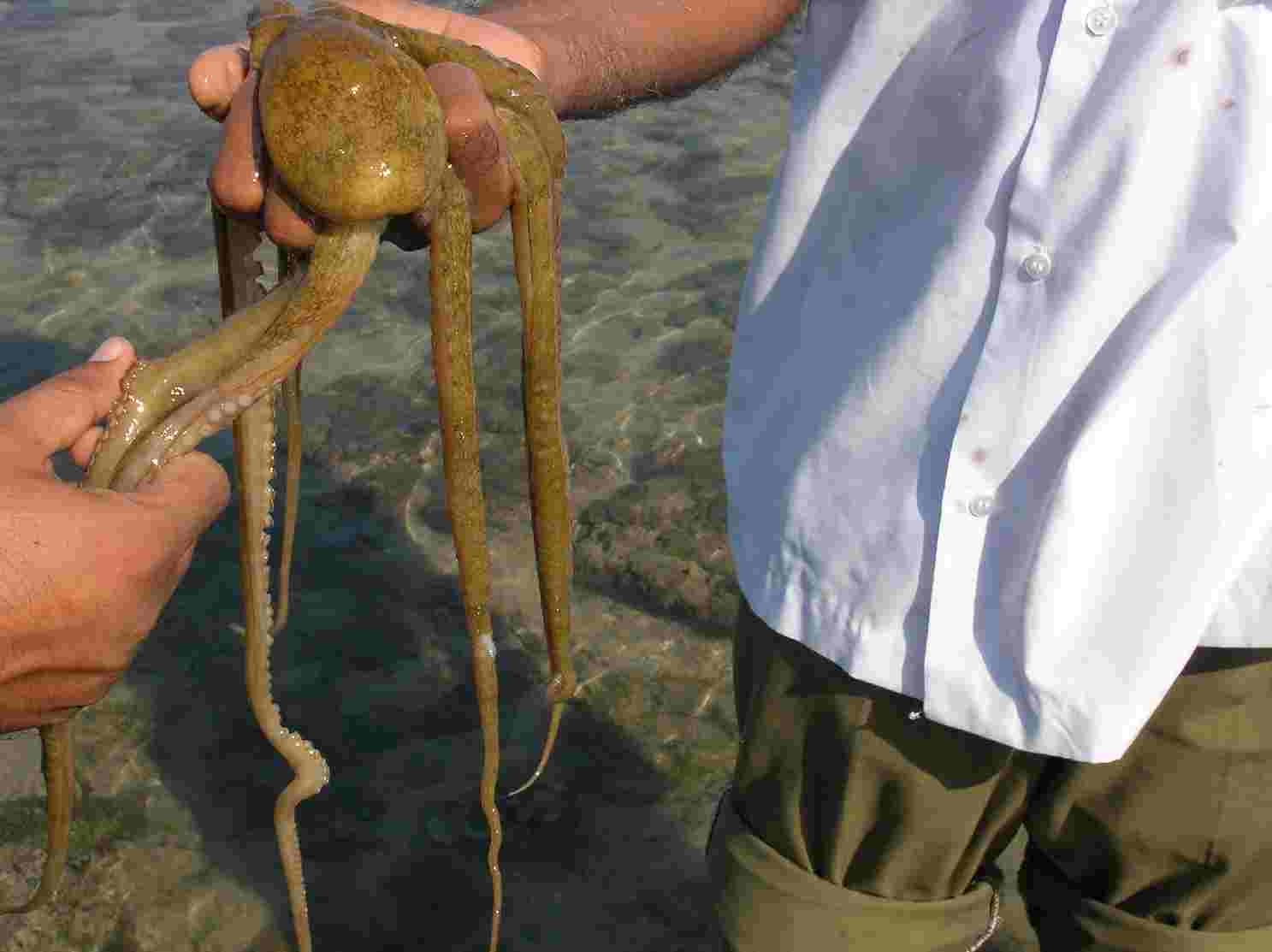 As a rule of thumb, the lunar or the Gujarati dates of 5th, 6th & 7th are the most favorable, when the high tide time is at day break
One should be able to go to the island for the adventure trip, in the morning and come back in the evening as the Island is so unexploited that no facilities have been developed yet... Not even drinking water is available on the island.
The only people there on the island are Forest Guard, Light House people & Mujhavar (Server) at the shrine of holy Saint Khwaja Khizer R.A.
Sailing of tourists in fishing boats is prohibited.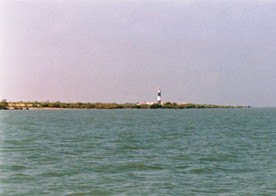 For doing the coral walk, its advised to wear thick soled shoes or sandals, because some of the places in the reef are sharp. In winter it gets quite cold and the boats available do not have covering, so its always better to wear warm clothes and carry cold creams to protect your skin from getting dry and in summer, lots of sun block cream, cap and dark glasses..
For a group of 12 people (Indian nationals) a Basic 3 hour sailing trip would cost about Rs. 2,000 per person (which includes Entry Permit, Passenger Boat rental, Guide, packed Meal and potable Water - From Rozi port to Rozi port).
Visiting the reef of Pirotan island may be possible from around 1/1/2017, with regular day-trips on the dates when high tide would be in mornings..
As of now, options for cruising for about 3 hours, in the Marine National Park are:
Rozi Port to around Pirotan island through Chejja Creek
Rozi Port to Khijadia Creek
Rozi Port to around Bhains Beed island.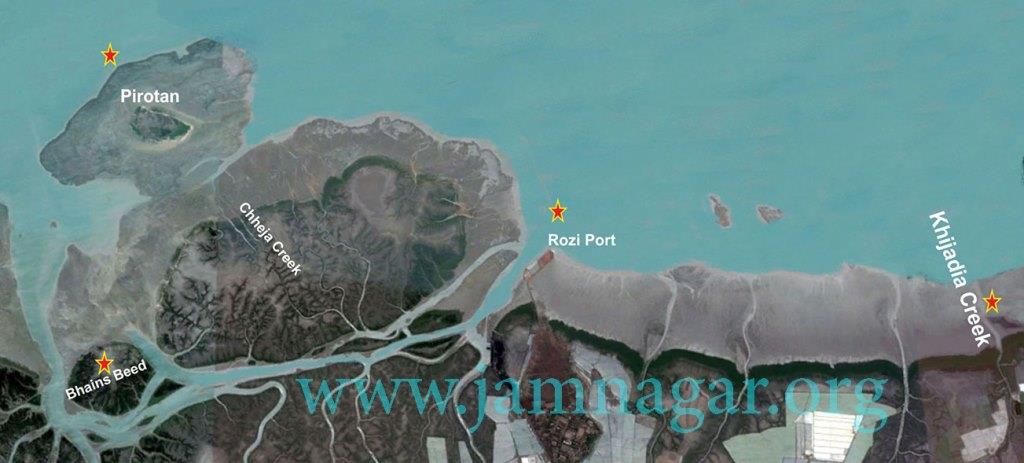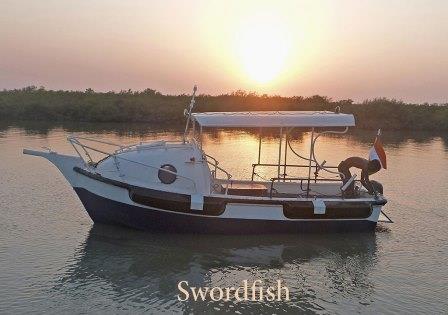 For organising these sailing trips, you may email your interest with list of names, atleast 2 days before to Mr. Mustak at Hotel President, Jamnagar